Trident Sportfishing
THE BEST IN LAKE MICHIGAN SPORTFISHING!
What we do
THE BEST IN LAKE MICHIGAN SPORTFISHING!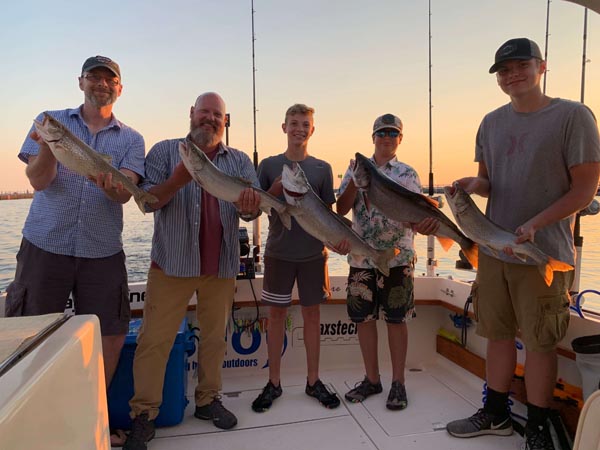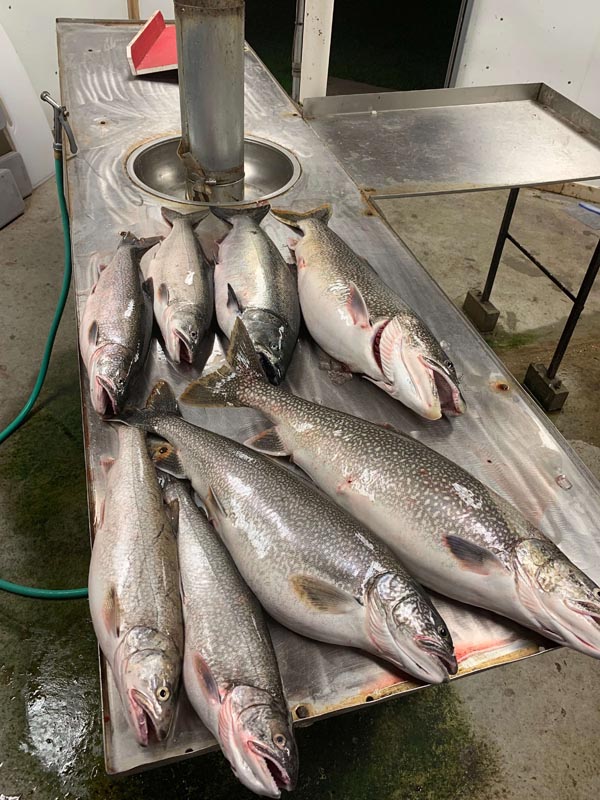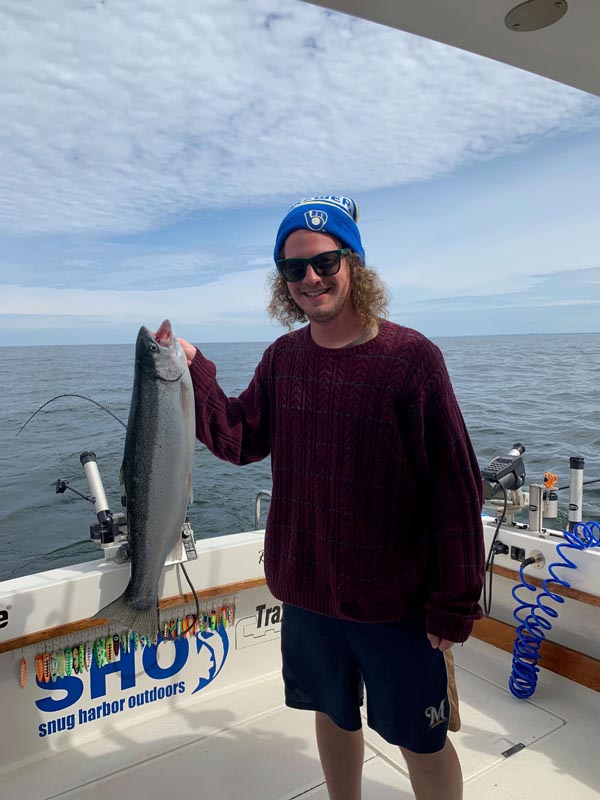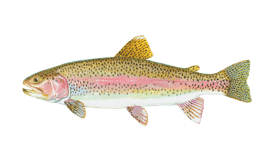 Rainbow Trout (Steelhead)
Had an absolute blast this morning with captain Jeff and first mate Chad. The lake was smooth and the weather was awesome, everyone of us caught fish and it was quite the experience reeling them in. If you've been on a charter to go fishing I would highly suggest scheduling a trip with captain Jeff.
Pros: clean boat and equipment, friendly crew, great fishing, awesome audio system, good clean eating of your catch.
Cons: wish we would have booked a second session in the evening 🙂
We were VERY happy with our charter with Trident. Communications with the captain in setting up our trip was prompt and they were well organized. The ship was clean and in very good repair. Both the captain and 1st mate did an outstanding job, working constantly to ensure that we had the most successful fishing trip possible. I would recommend them without hesitation to anyone looking for Lake Michigan fishing charter. We are already planning to call them again next summer.
We had a great time fishing. Captain Brendon and Captain James entertained our 8 & 10 year old boys the whole time. They answered all their questions, they had a lot. The fish were not biting due to the weather and current. The Captains did all they could to get fish on. Both of my boys got the experience of reeling in a big one. They are excited to go again and we will contact Trident Sportfishig when we go. Thanks again for all the fun. Rock On
Jeff and Chad were the best. They got us on some great fish and made sure everyone had a great experience. I highly recommend them and will definitely book another trip soon.
Boat Location
350 Cihak Street
Muskegon, MI 49445
United States
Hours
7 days a week 6am-10pm
May-September